Bouldering can improve your mind and body – and even your social life. It's simple to get started
There are few sports that work out your entire body, from your fingertips down to your toes. Bouldering – rope-free rock climbing in which climbs max out at about 15 feet – is one of those sports. Besides being a great workout for your mind, bouldering helps athletes achieve a "Zen" state of mind more easily than any other sport, according to Vertical Mind, a how-to book about bouldering.

It's also a low-impact exercise that requires less expertise than traditional rock climbing. Another bonus: Although bouldering is a solo act, "it's a great social activity," says Emily Varisco, head climbing coach at The Cliffs, a rock-climbing gym. You often spend a good deal of your time talking to others about the climb and how you're going to figure it out," she says. "It's a fun, collaborative activity."

Want to give it a try? Here's how:
Gear Up

Bouldering requires less gear than other forms of rock climbing. Two things you do need: a pair of climbing shoes and a thick mat (called a "crash pad") to cushion your falls. You'll strategically adjust the mat when you're climbing outside so it's placed in your fall zone. If you're climbing at an indoor gym, chances are good that the gym will have permanent pads already in place. Some outdoor boulderers opt for a climbing helmet for added protection.
Practice inside

If you've never bouldered before, sign up for a class at a local climbing gym to learn basic techniques. Climbing gyms are also a great place to share tips and meet other people interested in bouldering.
Head outdoors

Once you've practiced your skills, seek out some outdoor rocks to tackle. Consider the difficulty of the climb using the V Scale, a bouldering grading system. The scale goes from V0 (easiest) through V17 (hardest). It also includes an introductory rating of VB for beginner bouldering problems (or routes). Bring a guide, or some fellow rock climbers with you for safety and camaraderie, and climb on!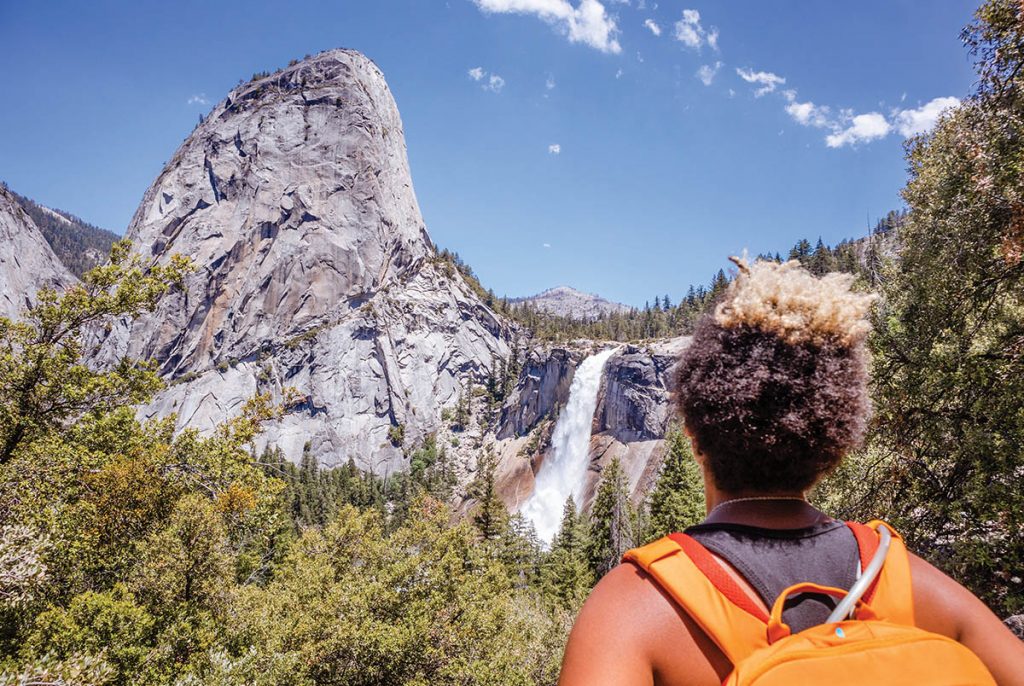 Go Climb a Rock
Explore three stellar bouldering locales in the U.S.
Yosemite National Park, California
Yosemite Valley features some of the best granite bouldering in the world, not to mention spectacular views (think glaciers and waterfalls). The park has more than 100 boulder sites, offering a variety of climbs, many of which are geared toward the intermediate or expert climber.
Hueco Tanks State Park, Texas
Bring your camera. One of the most picturesque bouldering spots in the southwest, the park features 200 different rock art locations across four mountains, three of which require guides. One area, North Mountain, requires advance reservations but no guide.
Stone Fort, Tennessee

Just outside of Chattanooga, this site offers one of the most versatile climbing areas you'll find. With nearly 250 total climbing routes, there's something for every skill level.

© Alexandra Phillips; Abigail Marie